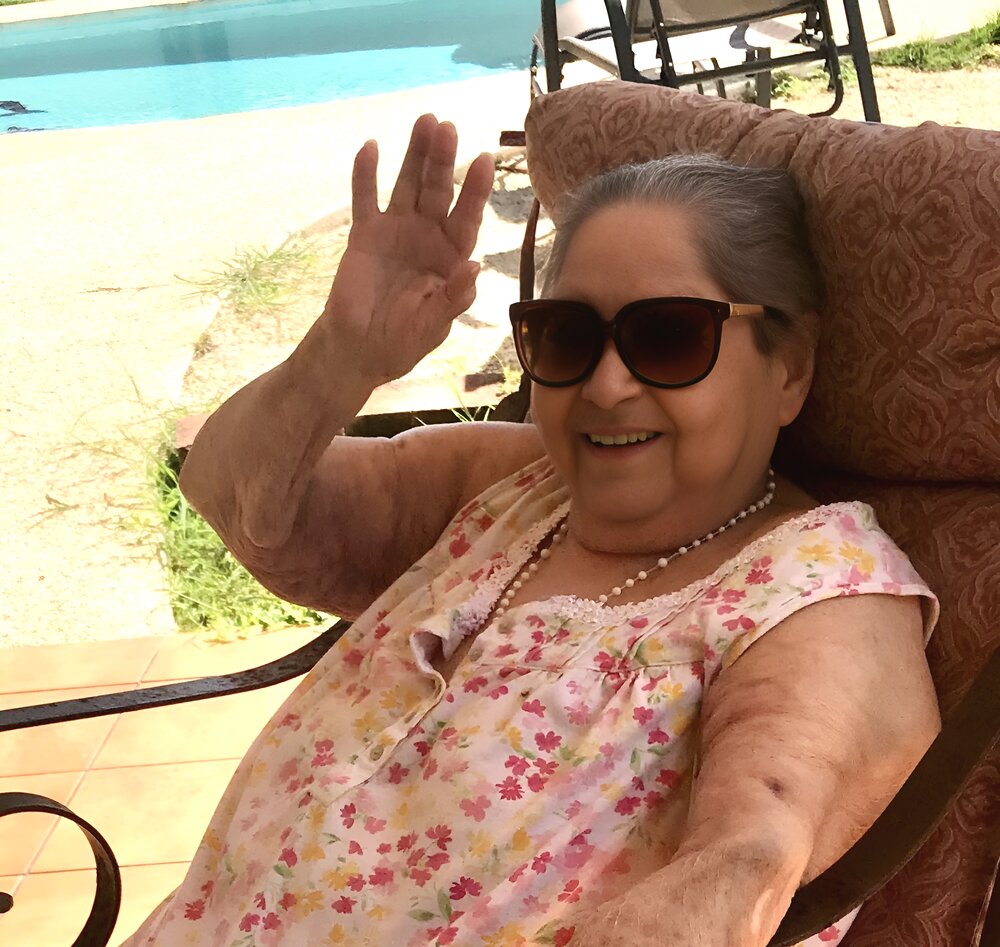 Obituary of Antonia Toledo
Antonia Toledo: A Legacy of Love and Strength**
Born in Juana diaz, Puerto Rico on May 4, 1939, Antonia Toledo passed away peacefully on Saturday, August 19, 2023. Known as a pillar of strength and a beacon of love, Antonia touched the lives of everyone around her with her unwavering devotion to family and her indomitable spirit.
Antonia is survived by her five beloved children: Burt, Freddy, Sylvia, Jeanette, and Debbie. Her family was the center of her world, and she poured her heart and soul into nurturing and guiding each of them. Antonia's legacy lives on through the strong bonds of family she cultivated, demonstrating the power of love and unity.
In addition to her children, Antonia leaves behind her brother Mingo, who shared a special bond with her throughout their lives. Her family extended beyond siblings to include three cherished sons-in-law: Noel, Rico, and Juan. Their deep connection showcased the respect and affection she inspired in those around her.
Antonia's influence reached even further as a devoted grandmother to ten grandchildren: Isaac, Anthony, Gabriel, Jessenia, Julissa, Xavier, Michael, Ashton, Christian, and Kelsey. She showered them with affection, wisdom, and laughter, leaving an indelible mark in their hearts.
Her nurturing spirit extended to her three great-grandchildren: Ila, Aiden, and Ava, who were fortunate to experience the warmth of her love and care. Antonia extended her maternal ways to non blood related friends who grew to love her so much they too referred to her as "Ma".
Antonia's legacy will be carried forward by the generations she touched, reminding them of the importance of family bonds and unconditional love.
Antonia's resilience and determination were legendary. She faced challenges with grace and courage, embodying the spirit of a true matriarch. Her strength was matched only by her generous heart and her knack for bringing people together. Antonia's unforgettable home cooked meals were a testament to her love and her ability to create cherished memories around the dining table.
Antonia Toledo's memory will forever shine in the hearts of those who were privileged to know her. Her core values will be passed down through the generations - a reminder of the remarkable woman who impacted so many lives. As her family and friends mourn her passing, they also peacefully celebrate a life well-lived, a love that will endure through the ages, and the fact that she is now celebrating her new life in the Kingdom of God in her new body free of all illnesses, pain, and sorrow.
Share Your Memory of
Antonia
4543 John F Kennedy Blvd W
North Bergen, NJ 07047