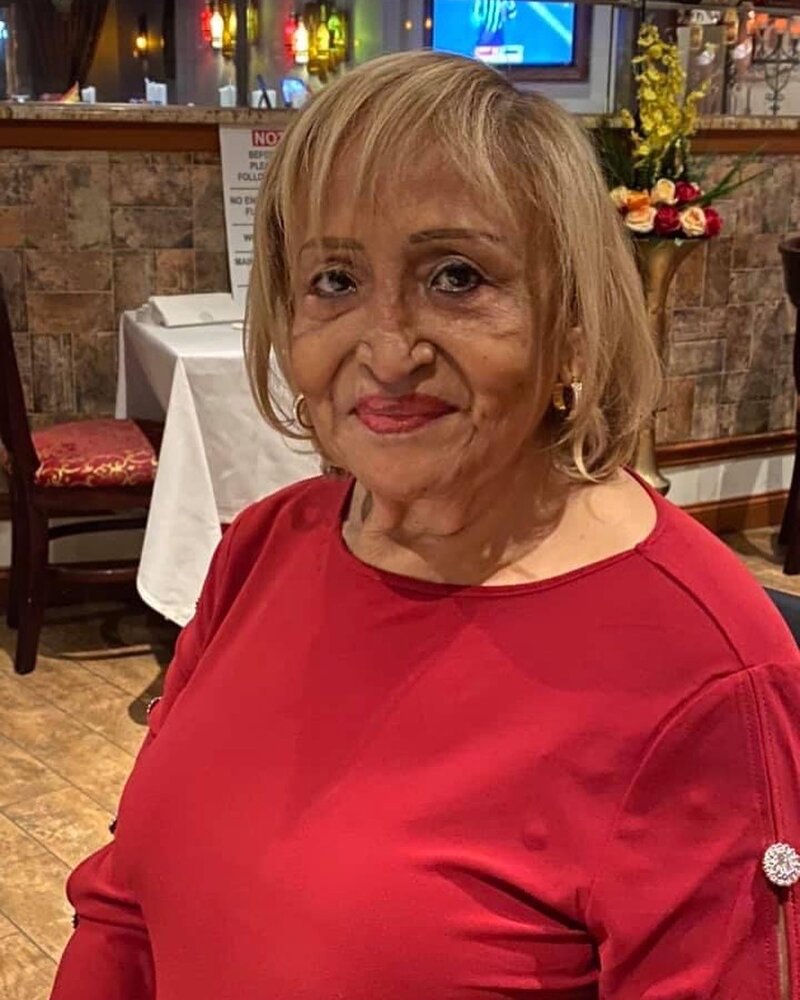 Obituary of Martha Esther Garavi
Martha Esther Torres Garavi, 73, of West New York, New Jersey, passed away silently and comfortably in her home the early morning of Wednesday, March 1st, 2023.
Born October 26th, 1949, in Esmeraldas, Ecuador, she was the daughter of the late Hector Torres Garcia and late Esther Maria Lopez de Torres.
Martha was a mother like no other! She was the hostess of the mostess, loved to care for others, cook her heart out, loved to travel, shop, decorate parties, do her hair and nails. She was affectionate, supportive, funny, cheerful, feisty, resilient, tough, amazing, creative, hardworking, and helpful. Her love was unconditional in every way and to everyone. She had the biggest heart and was always present to lend a hand to whoever needed it. She was the best wife to Antonio Garavi, the best mother to Marianela and Amy Garavi and best grandmother to Elias Taveras and Arianna Hurtado. She was an amazing daughter, sister, aunt, cousin and friend to many.
Our beloved Martha is survived by the love of her life, Antonio Garavi; two daughters, Marianela Garavi and Amy Garavi; two grandchildren, Elias Taveras and Arianna Hurtado; two sons-in-law, Edilberto Hurtado and Tyrik Brown; six sisters, thirty-three nieces and nephews and seventy-two grandnieces and grandnephews. She predeceased two brothers.
She is loved and missed and will never be forgotten.
Memorial services will be conducted at Jorge Rivera Funeral Home on Friday, March 3rd, 2023 from 4:00pm – 9:00 pm. A Roman Catholic Funeral Mass will be offered at Saint Joseph of the Palisades Church in West New York, New Jersey on Saturday, March 4th, 2023, at 9:30 am. Interment will follow shortly after at Fairview Cemetery in Fairview, New Jersey.
Share Your Memory of
Martha
4543 John F Kennedy Blvd W
North Bergen, NJ 07047