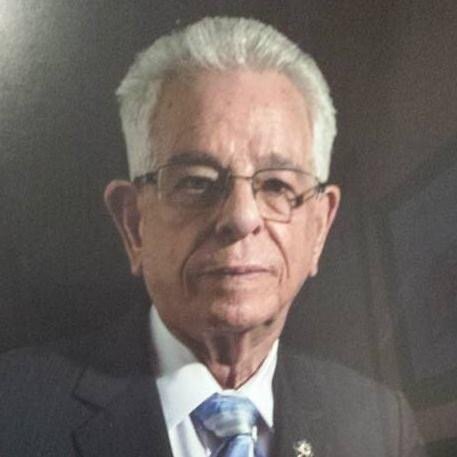 Obituary of Sergio Hispano Gatria
Sergio Gatria, passed away on August 31, 2022, at Clara Maass Medical Center in Belleville, NJ. He was 84 years old.
Sergio was born on September 9, 1937, in Havana, Cuba to Jose Gatria Triana and Pilar Varela Valdés. He studied Accounting at the Professional School for Commerce in Havana, and was the Chief of the Inspections Department at the Ministry of Interior Commerce. Due to witnessing first-hand the atrocities, abuses and lies of the Cuban Revolution, he left his beloved country, first staying in Spain, and seeking final political asylum in the United States in 1968.
In the United States, thanks to his math abilities, he obtained entry level employment at Citibank in New York City. He rose through the ranks to become Assistant Vice President of Corporate Checking Operations, where he retired in 1997.
During his exile, he dedicated himself to the fight for freedom and democracy in Cuba. He was an active member of the Movimiento Revolucionario 30 de Noviembre "Frank Pais" and was the founder of the Cuban Information Center (CIC).
Sergio was preceded in death by his parents, his brother Dr. Elmo Gatria, and his sister America Gatria. He is survived by his daughters Esther Gatria and Alina Gatria, and his beloved granddaughter, Bianca Isabella Panesso.
To honor his wishes, all services will be private.
Anyone that would like to remember his life, is kindly asked that any charitable donations be made to St. Jude Children's Research Hospital.
--------------------------------------------------------------------------------
Sergio Gatria, falleció el pasado 31 de agosto, 2022, en el Centro Médico Clara Maass en Belleville, NJ. Tenía 84 años.
Sergio nació el 9 de septiembre de 1937 en La Habana, Cuba, hijo de José Gatria Triana y Pilar Varela Valdés. Estudió Contabilidad en la Escuela Profesional de Comercio de La Habana y fue Jefe del Departamento de Inspecciones del Ministerio de Comercio Interior. Debido a las atrocidades, abusos y mentiras de la Revolución Cubana, dejó su amado país, via España y buscó asilo político en los Estados Unidos en 1968.
En los Estados Unidos, gracias a sus habilidades matemáticas, obtuvo un empleo de nivel de entrada en Citibank en la ciudad de Nueva York. Ascendió de rango hasta convertirse en Vicepresidente Asistente de Operaciones de Cuentas Corrientes Corporativas, donde se jubiló en 1997.
Durante su exilio se dedicó a la lucha por la libertad y la democracia en Cuba. Fue miembro activo del Movimiento Revolucionario 30 de Noviembre "Frank País" y fue el fundador del Centro de Información de Cuba (CIC).
A Sergio le precedieron en la muerte sus padres, su hermano el Dr. Elmo Gatria y su hermana América Gatria. Le sobreviven sus hijas Esther Gatria y Alina Gatria, y su amada nieta, Bianca Isabella Panesso.
Para honrar sus deseos, todos los servicios fúnebres serán privados.
Cualquiera que desee recordar su vida, se le pide amablemente que haga donaciones caritativas a St. Jude Children's Research Hospital.
Share Your Memory of
Sergio
4543 John F Kennedy Blvd W
North Bergen, NJ 07047