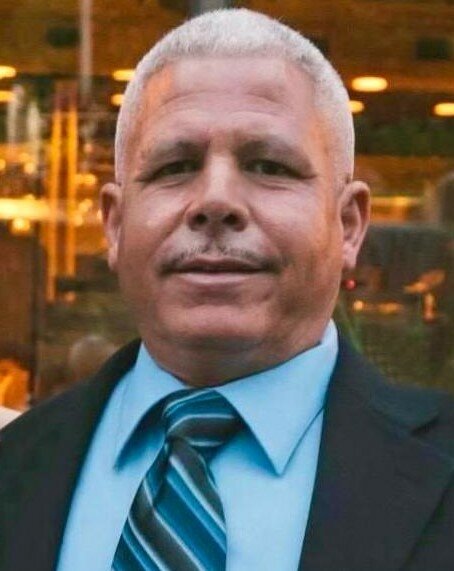 Obituary of Francisco Antonio Grullon Jr.
Francisco Antonio Grullon Jr entered eternal rest on Sunday May 22nd, 2022,at his home surrounded among family and friends. Resident of West New York, New Jersey, he was born in La Vega, Domincan Republic to The late parents Ana Celeste & Francisco Grullon Sr.
He is predeceased by his siblings Emilia and Leonel. As well and his grandparents Eliseo Irene Grullon, Aurelia Acevedo and Alcedo Perez.
He is survived by his wife Dinorah Grullon and his loving daughters Karen Grullon and fiance Jose Almanazar; Emely Grullon and partner Meka Udemba; Jaleen and husband Joseph Blanton and his first wife Jaqueline Mejia. Hi is also survived by his step children Dileika and hucband Sandy; with step grandchildren he adored, Jaddiel and Issiah; Stepson Rensy Grullon and step granddaughter Camila Grullon and her mother Moraima. Father and Mother in Law Carlos & Luz Guzman and the Late Maria Altagracia Guzman. Sisters and brothers in Law. Carmen, Ita, Dinaira, Alejandro, Carlos, Rafelito, Wilson, and Juan Carlos.
He is also survived by his siblings, Teofilo and wife Altagracia Grullon,Felix, Miguel and wife Ramona Grullon, Freddy and wife Ratiba Grullon, Elena and husband Domingo Grullon, Margarita, Jose, Maribel and husband Arturo Hernandez, Alcedo and wife Altagracia Grullon and Franquely. Brother in law's and Sister in law's ; Dario, Nelly, Antonia, Diana, Grecia, Maria and Mari.
His adored nieces and nephews, Franquely, Irene, Gisell, Henry, David, Jaymi Leah, Alex, The late Steven, Darlene, Willy, Claritza, Leonel, Celeste, Christina, Kaitlyn, Hannah, Natalie, Jeanette, Kelvin, Michael, Anthony, Staphanie, Anairis, Jose Angel, Emily and Edwin. He also leaves behind many aunts, unlces, cousins and friends.
You were a wonderful human being that was always there for family and friends. May the Lord always keep you at peace. You will be missed but your memories will always be in our hearts.
Visitation will be offered on Tuesday May 24, 2022 from 4:00 PM to 9:00 PM at Jorge Rivera Funeral Home.
Share Your Memory of
Francisco
4543 John F Kennedy Blvd W
North Bergen, NJ 07047