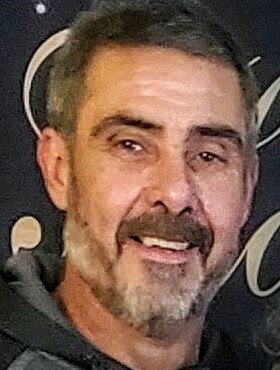 Obituary of Carlos Luis Rodriguez
Carlos L. Rodriguez, also known as Hefty, 60, died unexpectedly November 15, 2021 at home in North Bergen. He was born in Cuba, the son of Eloina and Jesus Rodriguez. He migrated to the United States with his parents at a young age, quickly mastering the English language and a love for Sports. His favorite teams were the New York Giants until he quickly adopted the Seattle Seahawks after " the Giants became completely unwatchable", New York Yankees, N.J Devils, and Real Madrid.
Carlos graduated from Union Hill High School in Union City, N.J. He loved reading, history and having great conversations. He was a great cook and a family man. In the most recent years he really enjoyed family gatherings, listening to music, and smoking Newports. He loved nature and birds. Carlos was a hard worker, never missed a day unless necessary.
In addition to his parents, he was predeceased by his sister Iliana and brother Jose. Surviving are his two sons, Ariel and Cass; stepchildren, Giselle and Daniel; Maria Fernandez, and his furbaby Lily Langmore named after Ozak. He also leaves behind many more family members, friends, and coworkers.
Dad will always be remembered for his straight to the point responses and being a chatterbox. On the weekends we will miss his visits where he'd come over to cook just because, no special occasion needed. Football season will never be the same in our household and the occasional "Fucking Idiot" remark will be forever resonating and passed on to future generations of Rodriguez's to come. He was and is the most intelligent man we know, both of useless knowledge and historical facts.
A service of remembrance will be held Friday November 19, 2021 at Jorge Rivera Funeral Home in North Bergen from 4p to 8p. Burial will be held Saturday November 20, 2021 at Fairview Cemetery in Fairview at 11:30am.
Share Your Memory of
Carlos
4543 John F Kennedy Blvd W
North Bergen, NJ 07047